Clearing your home or work space will infuse a sense of calm, increased well-being, clarity, optimism and positive physical energy. It can be a transcendental medium, creating a shift of energy in your home and yourself while restoring emotional balance, screening and clearing negative energy and increasing your overall relaxation. This foundational visit uses ethically sourced, sustainable medicinal plants to cleanse your space as well as family members and pets in a way that best fits your needs. In addition to the cleansing, you will receive a small crystal personally infused with Reiki to assist in further healing and protection of your home or office.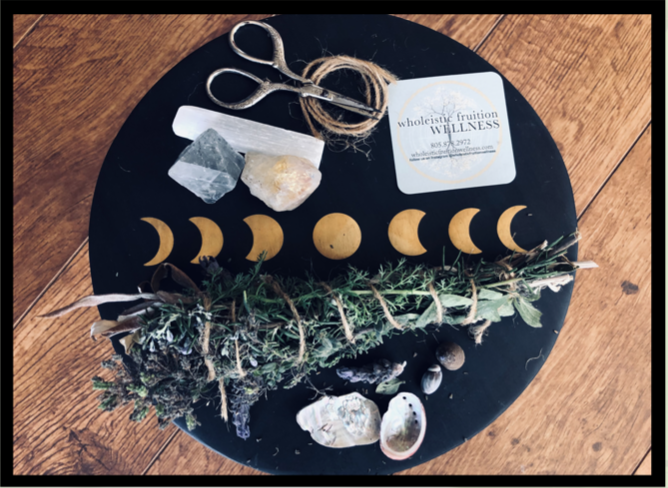 $90
For up to 2500 square feet. Ask for pricing of larger areas
*Although this process does not use a large amount of smoke, those with sensitive alarm systems and/or health conditions may wish to avoid particular areas of the home/office. Wholeistic Fruition Wellness, its employees and assitants are not responsible for any damages incurred to the home or its occupants.
Please note that all of the above are subject to the following additional travel fees:
Orcutt -$10. Santa Maria – $15
North of Santa Maria to San Luis Obispo – $20
South of Orcutt to Santa Ynez – $20
North of San Luis Obispo to Paso Robles – $25
South of Santa Ynez to Santa Barbara – $25
Regions outside of the Paso Robles to Santa Barbara area will incur charges of $40 or more.